The MaaS Alliance opinion on the positioning of PAs and the necessity of a Open Mobility ECO System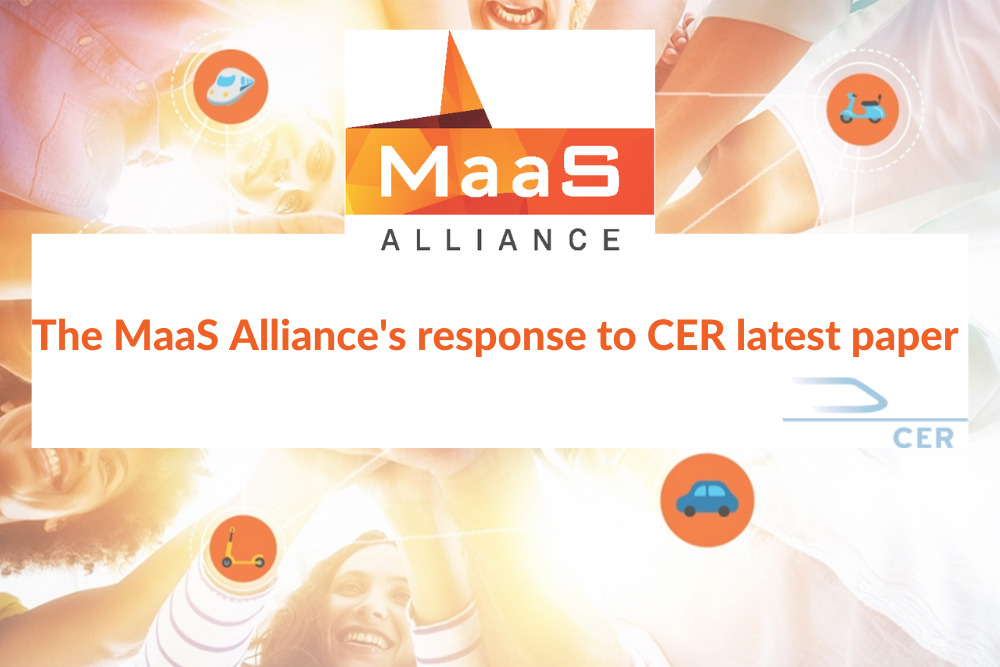 In response to the recently-published paper by CER, the MaaS Alliance has produced a reply in which some fundamental aspects are highlighted.
Considering the lack of openness that CER's paper showed, the MaaS Alliance deems crucial to focus on the following pivotal points:
Necessity of developing the right digital framework to connect and operate all players
Role of establishing the right governance to set the interconnections between Public Authorities and Public Mobility Service Providers
The User is the main focus of MaaS, hence basing actions on benefitting users must be the centre of gravity
Following the recent position paper on Multimodal Digital Mobility Services (MDMS) and the related letter to the European Commission, the MaaS Alliance has issued a paper that contains a few important points in response to CER's paper.
The main objective the MaaS Alliance is aligning on is to face the climate crisis and realise the European Green Deal. To achieve this, it is necessary to connect all operators to the Open Mobility ECO System, create the right regulation to ensure interoperability and focus on users and their behaviour.
The fundamental issues identified by the MaaS Alliance are:
Excessive protection of individual sectors, which prevents opening in order to facilitate Users and save the environment.
Lack of attention to allowing all players and stakeholders connect, which should be the final goal.
The MaaS Alliance is ready to hold discussions and collaborate with all stakeholders, including CER.
We invite you to read the full response letter here.