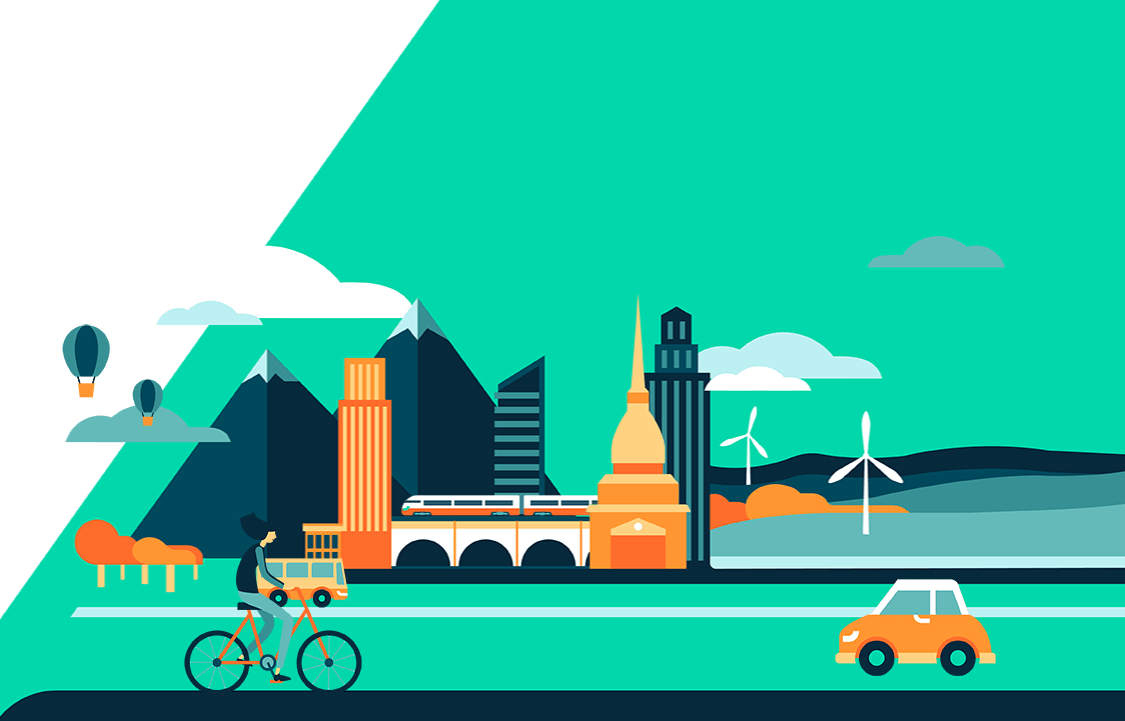 Last June, 5T (a public in-house company operating on behalf of its shareholders Città di Torino, Regione Piemonte and Città Metropolitana di Torino) presented the Proposed Guidelines for the Regional MaaS Community, developed and defined as part of the BIPforMaaS project funded by the Piedmont Region and coordinated by 5T.
On that occasion, 5T launched a public consultation to gather input from all stakeholders actively interested in building a MaaS Community in Piedmont, according to an open listening process.
THE OBJECTIVE OF THE GUIDELINES
The expected result is the sharing of a single strategy to innovate and improve our regional transportation system for the benefit of citizens, businesses and sustainability.
In particular, the Guidelines take on a journey through the models of an open ecosystem. The roles of the different actors in the MaaS Community and the fundamental principles, especially those of equity and non-discrimination, are explored.
Moving into the more operational part of the Guidelines, the focus shifts to the relationships between the participants in the MaaS Community and their respective rights and duties, which are instrumental in achieving benefits for the entire ecosystem.
HOW TO PARTICIPATE IN THE PUBLIC CONSULTATION?
Taking part in the public consultation is very simple: read the document containing the guidelines and fill in the form.
If you have any questions or requests for further information, please write to community@bipformaas.it and visit the source website at this link.