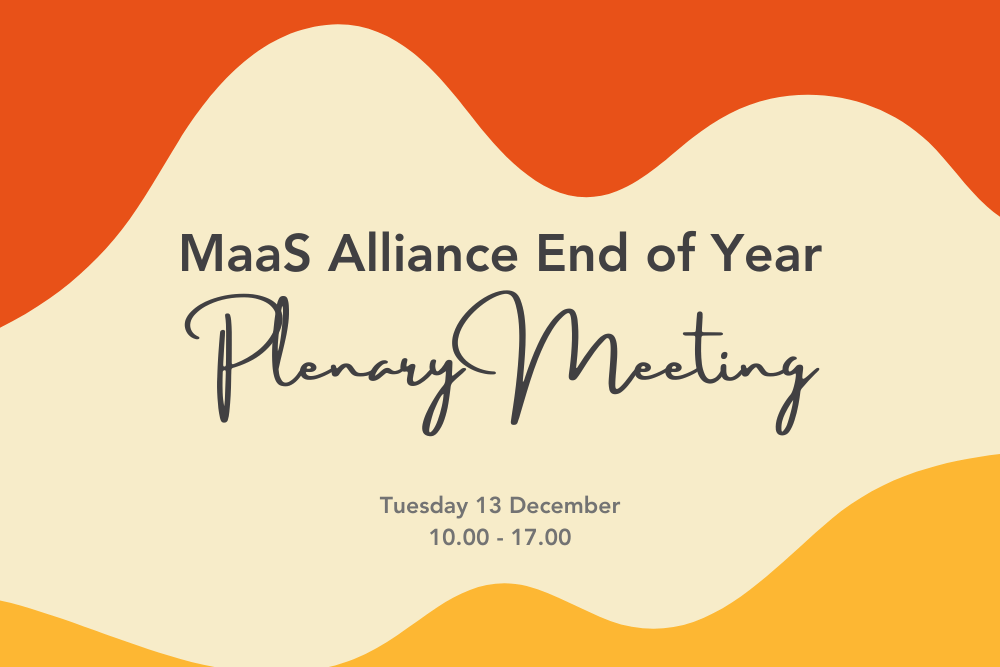 To end this transformative year, the MaaS Alliance is pleased to invite its members to its final Plenary meeting held in person on 13 December, from 10.00 – 17.00 in Brussels.
Following the MaaS Summit earlier this year and the Global MoD/MaaS Forum at the ITS World Congress in Los Angeles, this is another unique opportunity for our members to come together and reconnect. The day will be filled with presentations from visiting speakers who will present the latest developments within the MaaS ecosystem. We will also open the discussion on the MaaS Alliance membership activities, deliverables and working group progress, as well as the work plan for the next year. The draft agenda will be shared with our members shortly.
Get in touch if you have not received the invitation.