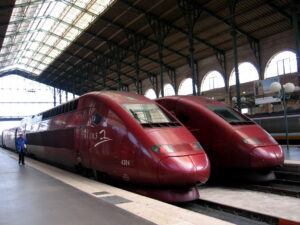 Earlier in April, the European Commission decided to register a European Citizens' Initiative (ECI) entitled 'Connecting all European capitals and people through a high-speed train network'. The organisers of the initiative call on the Commission to propose a legally binding act aiming at connecting all European capitals through high-speed railway lines by linking the existing high-speed railway networks and building high-speed lines where these do not yet exist.
The decision to register is of a legal nature and does not prejudge the final legal and political conclusions of the Commission on this initiative and the action it will intend to take, if any, in case the initiative obtains the necessary support.
As the European Citizens' Initiative fulfils the formal conditions established in the relevant legislation, the Commission considers that this ECI is legally admissible.
100 European Citizens' Initiatives
Since ECIs were launched on 1 April 2012, citizens who started initiatives collected around 18 million signatures. The Commission has received 125 requests to launch a European Citizens' Initiative, 100 of which were eventually registered.
Next Steps
Following the registration, the organisers have six months to open the signature collection. If a European Citizens' Initiative receives one million statements of support within one year from at least seven different Member States, the Commission will have to react. The Commission could decide either to take the request forward or not, and will be required to explain its reasoning.
Read the full article.