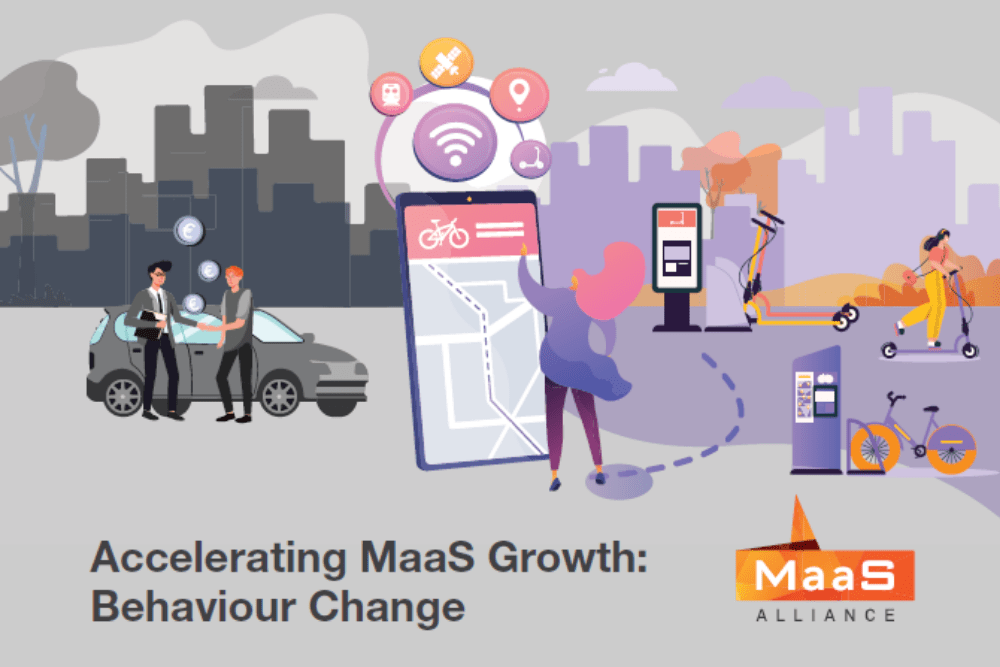 The MaaS Alliance Working Group, 'Governance and Business Models' publishes a second report on Accelerating MaaS Growth: Behaviour Change together with a case on 'best practice' provided by MaaS Alliance member, SkedGo.
Mobility as a Service (MaaS) changes the user experience of mobility. Instead of using car keys to use our own car, we can use a mobile app and a digital platform to select and purchase available mobility services according to our preferences. This is a profound change of how mobility was consumed for several generations for many people. Therefore, it is imperative to design the behaviour change process so that it is sticky. The shift in behaviour is one of the biggest challenges and the most significant opportunities for this new concept of mobility to flourish.
Mobility is a complex multi-dimensional topic that is simplified by different narratives. MaaS brings a new value proposition to all involved stakeholders, including the end consumers of mobility. Communication plays a critical role as the value to the individual consumer and society is often not fully transparent. The same applies to the cost. For example, several studies showed that people severely underestimate the cost of own a car. If consumers would fully understand the TCO of owning and using a vehicle, this would lead to a different decision about mobility for many of them.
As with all purchases, mobility decisions are not just rational but often emotional. For MaaS to be successful, it must fulfil its function and become desirable to consumers. This means that the MaaS ecosystem must be aligned in the long-term objective to build solid and attractive mobility brands in the market.
---
Access the full report on Behaviour Change.
Read the first publication on Active Mobility.
---