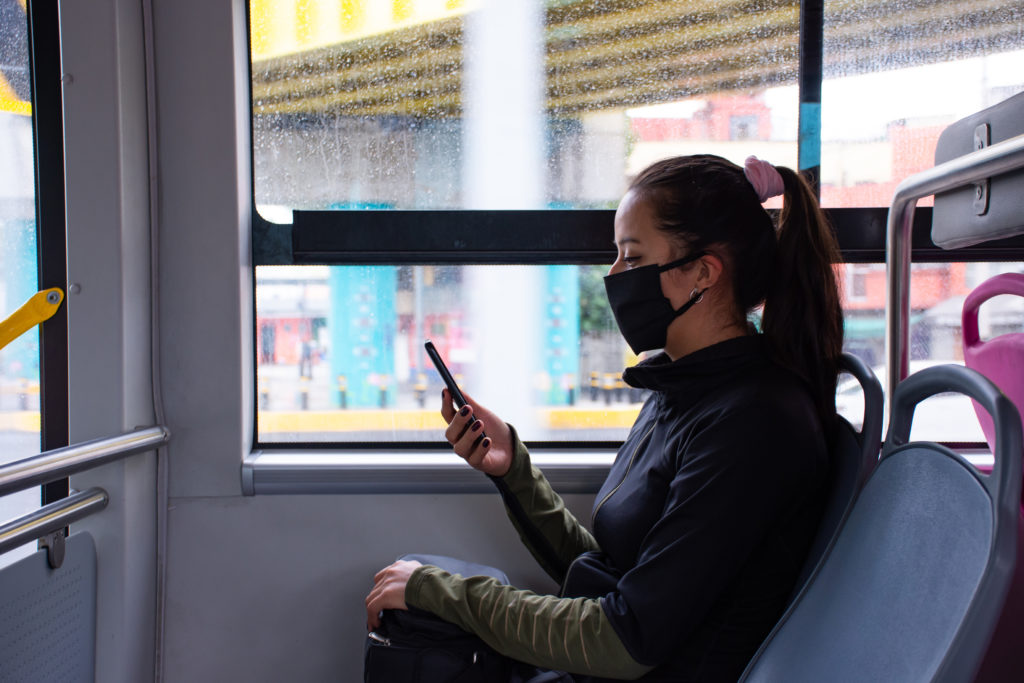 A new smartphone app will put multiple transport options at the fingertips of University of Queensland students and staff as part of a 12-month Mobility as Service (MaaS) trial. The ODIN PASS app trial will test the ability to plan, book and pay for multi-modal trips on TransLink public transport, taxis, rideshare, car-share and e-scooters, as well as e-bikes.
Exclusive to UQ staff and students, trial participants will be able to subscribe to monthly transport plans and bundles to pay for services through the app, which will offer discounts and reward points on selected modes of transport. UQ Chief Operating Officer Andrew Flannery said the MaaS trial was innovative and would investigate real options that make passenger and active transport more appealing.
"By providing easy access and a seamless transition between multiple transport options, we're hoping this trial will to lead to more public transport use, taking more cars off the road," Mr Flannery said. "We're encouraging our staff and students to jump onboard and sign up for this trial and help design and deliver even better transport options for Brisbane."
Some of the world's largest and most renowned transport service providers including Neuron, 13CABS and GoGet will be part of the trial.
Transport and Main Roads Minister Mark Bailey said the trial would be co-led by the Queensland Department of Transport and Main Roads (TMR) and UQ as part of an iMOVE Cooperative Research Centres program, and would be supported by Australian-based app developer SkedGo.
"The app gives people the option to personally tailor their trips by combining multiple transport options, including focusing on that last mile connection," Mr Bailey said. "For example, some people may get off a bus and need to walk some distance to get to their desired destination, so this app will assist students to plan out a seamless transition using different transport modes to help them get to their destination faster.
This is one of the largest real-world MaaS trials undertaken in Australia in terms of the number of service providers and has the potential to shape the future of the industry. "Being able to plan and test different mobility solutions through a single app is a real game-changer, and we've also integrated traffic data into the app to provide information on things like road disruptions and suggested alternative routes." Project director Dr Jake Whitehead said the trial would be available to all UQ students and staff, with applications accepted via the odinpass.com.au website.
"UQ is ideal for this trial as students and staff use a variety of different transport modes to travel to and from our campuses including buses, ferries, trains, walking, cycling and other rideables as well as cars, taxis and ride-sharing," Dr Whitehead said.
"This gives us a chance to study why people choose different modes, and how MaaS can not only provide a fairer way to pay for transport – no matter where you live – but also encourage a shift towards more sustainable transport modes."
The MaaS trial will include shared electric scooters and electric bikes, with limits expanded to include UQ St Lucia campus. As part of the shared micro-mobility devices roll out at UQ, geo-fencing has been applied to force dismounting in specific zones around campus. UQ has released a new Rideables Network Map which shows the recommended ridable paths, slow riding zones, dismount areas, as well as parking zones for shared devices.
To view UQ's Riding Guidelines and Rideables Network Map visit the UQ Micro-mobility page here.
For more information on the app, which will be available on iOS and Android, visit odinpass.com.au.
Read more about the project stages.
More information on the Odin Pass – Transport App here.