New Members 2020
Here we proudly present the organisations that have joined MaaS Alliance in 2020. If you would like to join this group, you can find out more on our "Join" page or by contacting us.
5T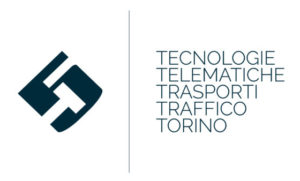 5T is a local government-owned company aimed at supporting the local authorities in the governance of smart and sustainable mobility. Its shareholders are the City of Torino, the Piemonte Region and the Metropolitan City of Torino. 5T has the mission to enable a public-driven governance process for the future mobility, in order to reach global societal and environmental goals and to promote an enjoyable user experience, benefiting from the strong upcoming innovations in public and private mobility services. 5T coordinates the local strategic programmes aimed at enabling the Mobility as a Service (MaaS) paradigm in an open eco-system for the urban and metropolitana area of Torino and for the whole Piemonte region. 5T launched, on behalf of Piemonte Regione, a new MaaS project, called "BIPforMaaS", in charge to address all the topics related to MaaS deployment, such as stakeholders engagement, user needs, regulatory frameworks, governance and business models, technology platforms.
Aalto University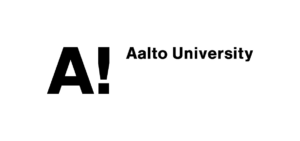 Aalto University is a community of bold thinkers where science and art meet technology and business. We are committed to identifying and solving grand societal challenges and building an innovative future. Aalto University has six schools with more than 400 professors. Aalto University is an active and appreciated member of the international scientific community, with an emphasis on multidisciplinary research activities for shaping a sustainable future. Aalto University conducts world-class research and provides impactful education, focusing on the creation and transformation of technology-based business. Our long-standing technological, economic, and organisational knowledge is rooted in close collaboration with the industry, tying together theory-driven and problem-oriented research. We formulate new scientific knowledge for establishing new businesses and technology-driven transformation of firms, and of entire industries, as well as educating future managers, entrepreneurs, professionals, and scientists able to meet the emerging global challenges.
Brose
Brose is the world's fourth-largest family-owned automotive supplier. The company develops and produces mechatronic systems for vehicle doors and seats as well as electric motors, drives and electronics, among others for steering, brakes, transmissions and engine cooling. Approximately 26,000 employees at 64 locations in 24 countries generate turnover of 6.2 billion euros. Worldwide, every second new vehicle is equipped with at least one Brose product.
Car Rental Gateway
Car Rental Gateway has been steering e-commerce solutions in car rental distribution software since 2001. Their experience lies in bringing together mobility providers and travel distributors, including online travel agents, comparison sites, airlines, and car rental brokers. Car Rental Gateway consolidates most of the car rental operators on the market into a unified customised service line that covers all biggest language groups and considers principles of any locale in the world. With their solution, the traditional car rental can be integrated into seamless and global multimodal transportation solutions. Car Rental Gateway has technical capability of highly scalable solutions that enable either on-demand or pre-booked rental service to be combined into a single full service platform or into any MaaS provider platform.
CityWay
Cityway is an IT company which provides MaaS white label solutions for public transport authorities and their travelers. We help our clients shape the mobility of the future and implement their MaaS strategies. We address today's mobility challenges with our innovative solutions:
– Information solutions: multi-modal journey planner with real-time/predictive information
– New mobility services: first/last mile, micro-transit, ride-sharing, DRT
– Purchase services: mobile ticketing, multi modal account-based ticketing (ABT)
– Improvements tools: mobility data analysis
Cycling Industries Europe

Cycling Industries Europe is the European Association for cycling businesses, uniting all sectors of the industry including manufacturers, bike sharing operators, logistics companies, ITS providers and consultancies. Cycling is at the forefront of transport change in Europe, offering an active transport choice for decarbonisation, reduced congestion, improved last mile access and better public health. Through MaaS cycling businesses can ensure that all cities and citizens have a low cost, healthy option available at all times. Bike sharing is the leading form of shared mobility for inner cities and our connected e-bikes offer zero emissions travel solutions across cities. Combined with public transport folded, shared and rented bikes offer affordable MaaS solutions for all. Cycling also offers alternative transport choice for local deliveries through cargo bikes, pedicabs and courier services which can replace short car trips for goods.
JCoMaaS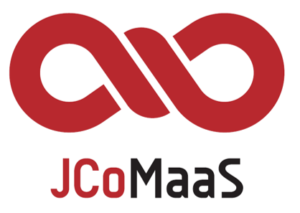 JCoMaaS is an organization established to lead innovation to mobility and city services. JCoMaaS shares industry and government knowledge related to Mobility as a Service (MaaS) and mobility services in Japan.
While MaaS implementation is progressing in various countries around the world, the organization's goal is to implement MaaS in a way that matches Japanese society, ultimately creating a service that with an international competitive advantage. Through collaborating with multiple Japanese transportation service providers who are well-versed in dealing with highly complex mobility services, we believe our services can bring tremendous value to Japan and the rest of the world.
INFO SUPPORT

Info Support produces high-end custom software solutions for companies engaged in healthcare, energy, fintech, agritech, and mobility. From our facilities in the Netherlands and Belgium a dedicated business unit consisting of highly educated engineers have specific focus on IT solutions for the Dutch public transportation system. Info Support specializes in designing, building, managing and integrating highly complex core systems of our customers. Our customers are the most important mobility providers in the Netherlands. We also provide our customers with assistance in their digital transformation and transition to MaaS. With our broad experience in multiple market segments, we have a lot to share. In addition to our mobility-related achievements, Info Support has successfully implemented designs for all secure payments for Dutch Healthcare, delivered a platform for all data exchange between housing corporations and their suppliers, and much more.
Japanese MLIT

The Japanese Ministry of Land, Infrastructure, Transport and Tourism (MLIT) launched a new Mobility Service Division on July 2019 to promote MaaS in Japan and abroad. MaaS is one of the most effective ways to improve transportation and mobility in various areas. MLIT is currently supporting 19 pilot projects, including 6 regional city type, 5 rural type and 8 tourism-related. At the end of these projects, MLIT will analyse the results and implement a new policy to develop MaaS.
MOIA Ridesharing

MOIA is a mobility company, part of the Volkswagen Group, that develops mobility solutions for urban areas. Our mission is to contribute to a fundamental shift in how people move in cities. We are currently providing the fully electric service in Europe, namely in Hamburg. We also operate in Hanover and London. We see ourselves as partners of cities and local transport operators to help cities reducing private transport and emissions and improving road efficiency.
Metropolitan Transportation Commission

The Metropolitan Transportation Commission (MTC) is a public, governmental agency responsible for planning, financing and coordinating transportation. We are the metropolitan planning organization for the nine-county San Francisco Bay Area, a federal designation, and the regional transportation planning agency for the Bay Area, a state designation. MTC supports the streets, roads, highways, transit systems, airports and other transportation resources that help region's 7 million residents and visitors get to where they need to be. The movement of goods through the region's ports, roads and freight rail lines also falls within our scope. MTC works in partnership with the California Department of Transportation (Caltrans), the California Highway Patrol, 101 cities, nine counties, more than two dozen public transit agencies, county congestion management agencies, and many others to keep the Bay Area moving — for residents, visitors and businesses alike.
Region Värmland

Region Värmland is the Public Transport Authority in Värmland, Sweden, working to achieve a long-term sustainable growth by increasing sustainable mobility in the country, both in terms of usability and travel opportunities.
SYSTRA

SYSTRA is a consulting and engineering firm, a world leader in transport infrastructure. Our engineers and consultants are dedicated to helping people all over the world move freely. Our expertise spans the entire spectrum of transportation. From metros, tramways, high speed and heavy rail to bridges, roads and aviation, we are focused on delivering positive outcomes that move the world forward. SYSTRA is present from the earliest phases of a transportation scheme, advising city authorities on strategy, policy and planning, through to design, project management, construction supervision, system integration, testing and commissioning, and asset management. 
In 60 years, the expertise of SYSTRA teams has gained the confidence of towns and regional authorities around the world, leveraging sustainability, reliability and safety to meet the challenges raised by mobility: access for all to education, employment and leisure activities, and energy transition.
Swiss Re Group

Swiss Re Group is one of the world's leading providers of reinsurance, insurance and other forms of insurance-based risk transfer. Working together with our valued clients and partners we know we can make the world more resilient. Building on over 150 years of history, we deliver tailored offerings that respond to our client's most difficult challenges. One of such offerings focuses on automotive, where we have built leading products, such as the end-to-end telematics solution Coloride, the ADAS Risk Score, and our mobility value proposition. We recognize broader changes in the mobility landscape, such as electrification, conectivity, shared and diverse mobility, and automation, and firmly believe that the MaaS Alliance is an excellent platform to collaborate with relevant stakeholders across industries in order to build a more resilient mobility model.
ACT Government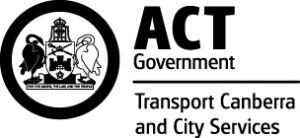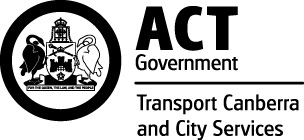 Transport Canberra and City Services (TCCS) delivers a wide range of services which Canberrans rely on every day. Transport Canberra delivers transport services via an integrated transport network of buses, light rail, cycling and walking. Our Integrated Transport Strategy "Moving Canberra 2019-2045" sets a vision for implementation of MaaS in Canberra, Australia. Some of the strategic initiatives that are currently underway include an integrated journey planner, next generation ticketing system, and an incident management system that set us up for adopting MaaS in the future. TCCS is interested in the policy changes that are needed to facilitate MaaS for providers/vendors/industry as well as what other technology infrastructure investment is required to implement MaaS. TCCS is also interested in understanding the protocols for data sharing and governance oversight required for building equity in the MaaS ecosystem to improve customer experience and service delivery.
For more information: www.transport.act.gov.au
ALD Automotive
ALD Automotive is a global leader in mobility solutions providing full service leasing and fleet management services across 43 countries to a client base of large corporates, SMEs, professionals and private individuals. A leader in its industry, ALD Automotive places sustainable mobility at the heart of its strategy, delivering innovative mobility solutions and technology-enabled services to its clients, helping them focus on their everyday business.
For more information: www.aldautomotive.com
Allianz
Allianz is a global insurance company with over 142,000 employees and more than 130 billion euros revenues. As a partner of many mobility providers, Allianz is already providing dedicated insurance and service solutions in that segment. With MyMobility, Allianz just launched an insurance product for multimodal mobility customers in Italy.
For more information: www.allianz.com
ARVAL

Founded in 1989 and fully owned by BNP Paribas, Arval specialises in full service vehicle leasing. Arval offers its customers – large international corporates, SMEs and professionals – tailored solutions that optimise their employees' mobility and outsource the risks associated with fleet management. Arval offers a wide range of services to the employees of our customers, including new mobility solutions and dedicated apps handling services in some countries such as carsharing, bikesharing, mobility budget solutions and mobility payment card. More recently, Arval expanded its customer segments to individuals. Expert advice and service quality, which are the foundations of Arval's customer promise, are delivered in 29 countries by around 7,000 employees. Arval's total leased fleet adds up to 1.2 million vehicles throughout the world (December 2018).
Arval is a founding member of the Element-Arval Global Alliance, the longest standing strategic alliance in the fleet management industry and the worldwide leader with 3 million vehicles in 50 countries.
For more information: www.arval.com
CIVINET CY-EL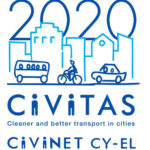 CIVINET CY-EL is the network of local public authorities of Greece and Cyprus dedicated to promoting cleaner, better and smarter transport in their territories, acting as the Greek-speaking branch of the CIVITAS initiative of the European Commission. More than 125 local authorities are members of the Network, while four Ministries and several institutions across the two countries act as its supporters.
CIVINET CY-EL main goals are:
a) ensuring access of the local public authorities to local, national and European financial instruments for sustainable mobility and smart transport, b) advocating for the necessary law transformations that enable innovation, and c) ensuring that sustainable mobility stays on the top of the agenda of policy-makers, key stakeholders and citizens through capacity-building, awareness, sensitisation and promotional activities. Within the MaaS alliance, CIVINET aims to help Greek and Cypriot local authorities promote integrated transport strategies and adopt MaaS solutions for improved sustainability, inclusivity and efficiency.
For more information: www.civitas.eu
Connekt ITS Netherlands

'Smart and sustainable mobility' – this is the motto of Connekt, the Dutch network in which businesses, public authorities and knowledge partners join forces for a positive impact on society.
Together, Connekt's members make up an organization with a vigilant, open culture that anticipates and inspires. Connekt therefore facilitates a proactive and creative dialogue on critical and complex issues. Doing so, we create scope for solutions and promote freedom of action. Connekt's members can act as 'learning pioneers', knowing that our trusted network environment supports them as a living safety net.
Connekt's 'MaaS Netherlands' is an addition to ITS Netherlands in which Connekt represents the Dutch Smart Mobility network and aims to promote the rapid adoption of Mobility as a Service in the Netherlands.
For more information: www.connekt.nl
East Japan Railway Company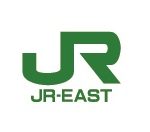 JR East is foremost a railway company, which operates high-speed and commuter trains with the largest number of passengers per day in the world. Since its foundation in conjunction with the privatization of its predecessor Japanese National Railways, JR East has expanded its business to include life-style service as well as IT & Suica business in addition to its original rail business, to enrich the daily lives of customers and the community. In July 2018, JR East Group established the JR East Group Management Vision, "Move up" 2027, as a new growth strategy. JR East plans to offer seamless mobility services with the "mobility linkage platform", a one-step application for gathering information purchases, making purchases, and settling accounts.
For more information: www.jreast.co.jp
Emirates Transport
Emirates Transport is a federal government corporation with financial and administrative independence. The Corporation is currently under the umbrella of Emirates Investment Authority. Although famed as being the largest school transport provider in the UAE, Emirates Transport witnessed great business growth and service diversification during its 37-year journey. It went through many stages, pivotal points and qualitative achievements, which have resulted in the growth and diversification of services that are available today to its clients, both institutions and individuals. With a fleet size of above 35000 and still growing, Emirates Transport is a regional leader in Ground transportation. Future of Urban mobility is MaaS and stepping into the MaaS community is important for Emirates Transport to align with the long-term strategies. With strong support from the regional regulatory and other Government entities, Emirates Transport Management believe that Emirates Transport MaaS will enable the optimal solution for each and every customer we serve.
For more information: www.et.gov.ae
EMT Madrid

MaaS in Madrid: a vision from the public sector.
EMT Madrid is the public mobility operator owned by Madrid City Council and manages the bus service in the city (420 million passengers a year) but also 21 parking facilities and the bicycle public system BiciMAD, with 2,028 pedelecs.
In MaaS Madrid project, the aim of Madrid city public administrations is to offer a service to citizens that facilitates mobility and life, ensuring the fulfilment, among others, of the mobility, environmental, and social objectives, while at the same time contributing to the development of a new mobility paradigm promoting the multimodal user through encouraging an alternative system to private car use that combines public and private services in the most suitable way.
Our challenge is to offer a high quality service but also to build a MaaS model to ensure the user satisfaction while the interests of many agents get balanced and find the point where everyone can achieve their objectives. Looking forward to sharing this path with MaaS Alliance.
For more information: www.emtmadrid.es
ICCS

ICCS, Institute of Communication and Computer Systems, is a non-profit Academic Research Body established in 1989 by the Ministry of Education, Research and Religious Affairs to carry applied Research and Development activity in the areas of telecommunications, computer systems and their application in a variety of research themes.
ICCS is linked to the National Technical University of Athens (NTUA) and is the research host of the School of Electrical and Computer Engineering (ECE). The personnel of ICCS consists of more than 800 researchers and scientists including Faculty Members, permanent or long-term Researchers.
In MaaS Alliance, ICCS is represented by one of its Research Groups, the I-SENSE Group. This Group consists of more than 70 researchers of various ranks and is very active in a number of scientific and research areas with main application areas the Intelligent Transportation Systems, the Virtual Environments, the Assistive Technologies and the Smart Integrated Systems & Communication. I-SENSE is involved in more than 100 Research Projects, the last 17 years, both EU funded and National ones.
For more information: http://i-sense.iccs.gr/
Kisio Digital
An evolution in the roles between public and private transport is on the immediate horizon. Kisio Digital is shaping and taking part in this evolution of the transit market and assists Cities and Countries with their desires to remain at the forefront of their respective markets.
Kisio Digital, a digital subsidiary of the Keolis Group, has built its expertise within the French market over the last two decades through its user centric Traveller information Services and its real-time multimodal transit API Navitia, representing more than 15 billion requests per year.
As a Leader in the transport information space, we are investing heavily to develop International markets and deploy customised service mobility solutions (MaaS), offering travel planning through public and private travel modes, real-time, booking, and payment on mobile devices.
To support our solutions, we have also carefully selected partners with the relevant international experience to meet the challenges of payment in the new paradigm.
More information about us: www.kisiodigital.com and our products: www.navitia.io and www.planbookticket.com
KPMG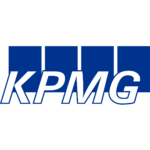 KPMG is a global professional services organisation with presence in more than 170 countries, advising public and private sector clients. Our interest in MAAS spans across many of our global sectors but is co-ordinated through a Global Future Mobility Steering Group. KPMG has been active in helping support the development of a public policy debate on the impact of technology in transport for more than 6 years. We believe that KPMG has a key role to play in MAAS as a convener of discussions between public authorities, who need to develop their role as regulator and enabler, and private businesses who can bring innovation, technology and private investment. We see the rapid implementation of MAAS as a public good that could create much more liveable communities. We wish to be part of helping realise this change, and are delighted to be joining the MAAS Alliance to help do that.
Kyyti Group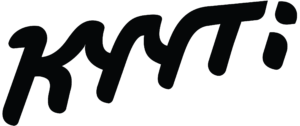 Kyyti Group is dedicated to making everyday mobility more efficient, convenient, and environmentally sustainable. We ensure that people have every transport option available at their fingertips. Kyyti Group offers the most advanced turnkey MaaS platform solution for public transit authorities, transport operators, and large enterprises. Deploy the Kyyti MaaS solution to build personalized mobility solutions in your region under your own brand. In addition to the public transport route planner, Kyyti Group's MaaS platform has already been connected to a variety of highly intuitive APIs for other services and is easy to integrate with other systems. Kyyti Group has two Demand Responsive Transport (DRT) solutions for providers designed to fill the gap between single party taxis and fixed route buses. The platform can simultaneously have different pricing structures and levels for different types of users such as the general public, government-aided riders, and employees of particular companies.
For more information: www.kyyti.com
P&V Group
Making fair protection accessible to as many people as possible. That has always been the goal of P&V Group since 1907. This insurance group uses its expertise so that everyone can be protected from every-day risks and plan for the future.
With its brands P&V and Vivium the group offers innovative insurance solutions that are tailored to the needs of individuals, the self-employed, businesses and the public sector.
It has a wide network of distribution channels, in which the professional insurance intermediaries play an important role. It believes in the added value of personal advice.
The P&V Group is a cooperative insurance group with its focus entirely on the Belgian market. It also actively contributes to responsible citizenship and a more inclusive society with initiatives such as the P&V Foundation. According to the Group's values, investment in inclusive innovative insurances enables to address each market segment. Doing so, P&V Group is investing at a large scale in a connected car insurance for young drivers of all ages.
For more information: www.pvgroup.be
Oregon Department of Transportation

The Office of Innovation has a responsibility to support the Oregon Road User Fee Task Force by identifying changing trends in the transport sector that impact revenues and possible solutions that could be sustainable revenue sources in the future. The migration to mobility as a service has a potential impact on the highway revenues, and therefore, OI desires to join the conversation about MaaS. The Transportation Development Division of ODOT is also monitoring the development of MaaS so it can evaluate impacts on the Oregon Transportation Plan. OI will be sharing MaaS information with TDD and other areas of ODOT.
For more information: www.oregon.gov
RENFE

Renfe Operadora ("RENFE"), is the Spanish public transport company for passengers and freight, as a leading company in the transport sector in the Spanish market, with more than 13,500 workers, 500 Million passengers and 17 Million tons of goods transported in 2017, we represent a relevant player in local, regional and national mobility.
Now days, RENFE is reformulating the strategic planning for, without failing to be the reference operator for the transport of passengers and goods, RENFE will become a relevant provider of integrated mobility services for People and logistics at national level, with the main objective to contribute to the change of the system of mobility from this new position.
Therefore, Renfe, transmit its firm interest in forming an active part of the MaaS Alliance convinced that collaboration and cooperation between the private and the public sector, is revealed as essential to achieve this goal.
For more information: www.renfe.com
Transdev
As an operator and global integrator of mobility, Transdev – The mobility company – gives people the freedom to move whenever and however they choose. We are proud to provide 11 million passenger trips everyday thanks to efficient, easy to use and environmentally-friendly transportation services that connect people and communities. Our approach is rooted in long-term partnerships with businesses and public authorities, and in the relentless pursuit of the safest and most innovative mobility solutions. We are a team of people serving people, and mobility is what we do. In 2017, with 82,000 employees in 20 countries, the Group achieved total revenues of 6.6 billion euros.
For more information: www.transdev.com
Urban Transport Group

The Urban Transport Group (UTG) is the UK's network of city region transport authorities. UTG works to ensure that transport plays its full part in making our city regions greener, fairer, happier, healthier and more prosperous places.
UTG does  this by:
Making the case for urban transport – particularly the funding and powers our members need to plan and deliver transport networks that support inclusive and sustainable growth.
Providing thought leadership by making the connections between transport policy and the wider public policy goals of city regions.
Being the professional network for people who work in urban transport in the public sector, and saving our members time and resources by accelerating the take up of best practice through sharing knowledge and expertise.
For more information: www.urbantransportgroup.org
Verkeiersverbond

Established in 2004 under the supervision of the Ministry for mobility and public works, the Verkéiersverbond aims to assure the highest level of comfort for public transport users and to change the mentality of the general public regarding active and sustainable mobility. The Verkéiersverbond is in charge of several projects and actions seeking to improve mobility in Luxembourg, including amongst others:
displaying bus, train and tram schedules in real-time;
providing real-time journey planners on the mobiliteit.lu app and website;
creating the control post 'Leetstell' which watches over traffic and informs bus drivers and passengers in case of disturbances;
assisting in the development of new interchange stations;
supporting companies in improving the everyday mobility of their employees;
managing ticket sales;
installing secure bicycle spaces;
promoting multimobility through extensive awareness campaigns.
The Mobilitéitszentral is the customer centre of the Verkéiersverbond. Its mobility advisors help travelers with all questions regarding public transport.
For more information: www.mobiliteit.lu/verkeiersverbond
ZF Group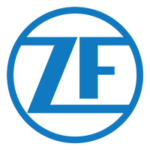 ZF is a global technology company and supplies systems for passenger cars, commercial vehicles and industrial technology, enabling the "Next Generation Mobility". With its comprehensive technology portfolio, the company offers integrated solutions for established vehicle manufacturers, mobility providers and start-up companies in the fields of transportation and mobility. ZF continually enhances its systems in the areas of digital connectivity and automation in order to allow vehicles to see, think and act.
ZF has a global workforce of 149,000 with approximately 230 locations in 40 countries. The company invests over six percent of its sales in research and development annually.
For more information: www.zf.com