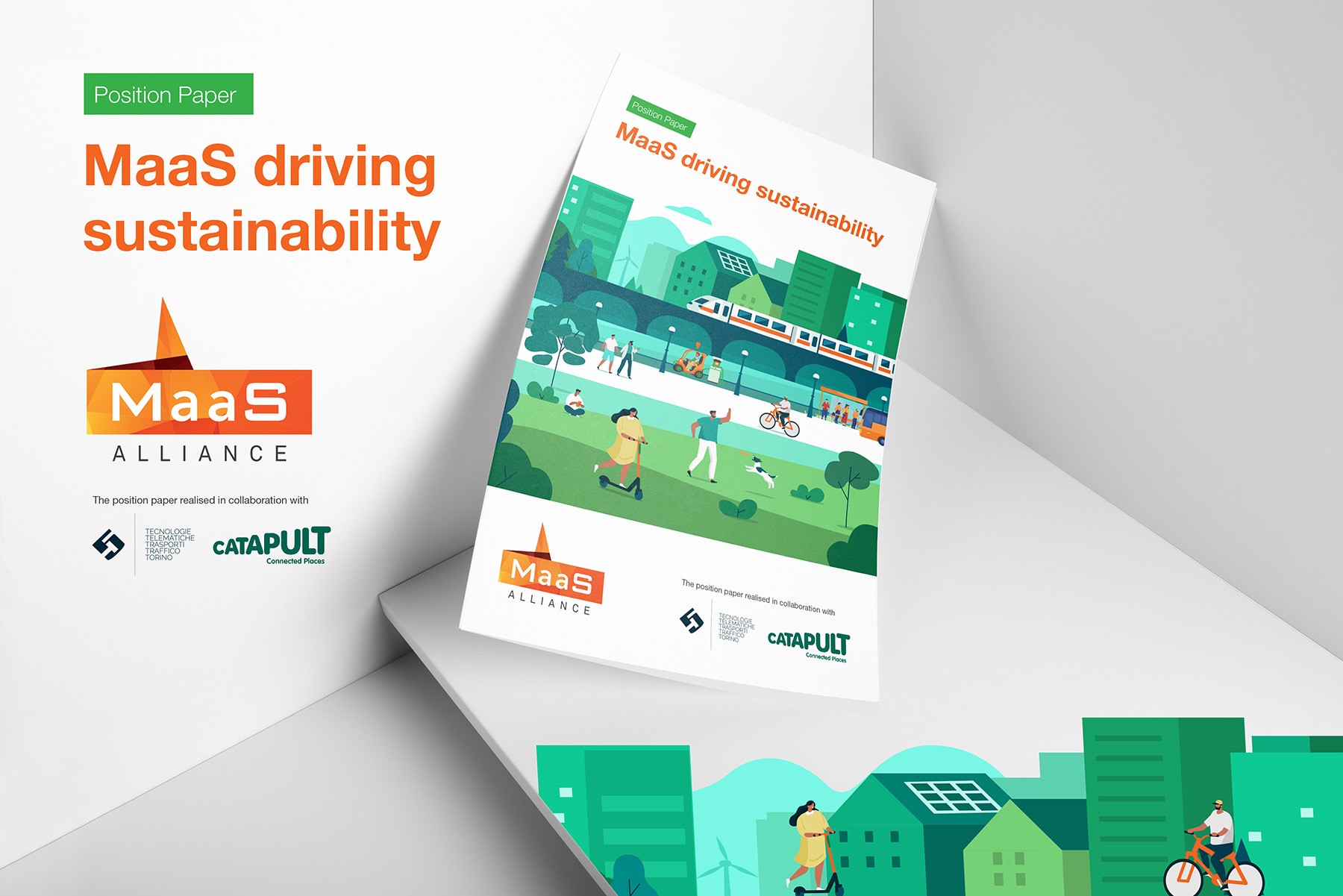 In occasion of the European Mobility Week, we are very proud to publish this position paper that addresses the role of MaaS in making mobility more sustainable and how MaaS is improving the urban environment for a greener, more sustainable, open and accessible mobility for all.
This paper, published in collaboration with 5T and Catapult, is available at this link.
Content:
Mobility as a Service (MaaS) integrates various forms of transport and transport-related services into a single,  comprehensive, and on-demand mobility service. MaaS offers end-users the added value of accessing mobility through a single application and a single payment channel instead of multiple ticketing and payment operations.
Transportation is a major expense for EU families, mostly  devoted to private mobility. This represents an unsustainable cost in the long run, especially when citizens have been  forced to own more than one car and additionally pay for shared mobility trips. Currently, most transport  systems rely heavily on private car usage. Furthermore, most CO2 emissions in road transport come from private cars, which are often used by a single passenger and are typically much older than alternative shared modes of transport, such as vehicle rental and car sharing. Where users currently have a choice between a private car or public  transport, the latter is often perceived as more uncomfortable, confusing and time consuming.
MaaS helps overcome the user challenges of multimodality and ticketing by offering integrated tickets and helps overcome unfamiliarity by providing end-to-end journey planning through one, easy to use platform. MaaS thus has the potential to enable a viable and desirable alternative to private, and often polluting, car travel in the short term and offer multi modal alternatives that are more sustainable.
The purpose of the paper is to present the benefits of MaaS in several aspects.