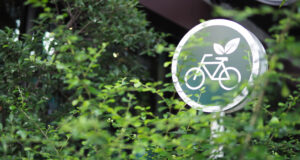 In this article, SkedGo addresses the following question: as stations are often at the heart of urban areas, could they act as vibrant hubs and support this notion of 'healthy cities'? Some reports seem to state that this is the case.
While many city stations already connect train, bus and taxi services, the 'healthy cities' concept takes this even further. By connecting public-private transport networks across a range of services, stations can help to reduce reliance on single-occupancy private vehicles. This means integrating multiple types of mobility beyond the conventional options to include car-sharing, ride-hailing, new emerging modes and active travel. The benefits of urban mobility hubs in general can be seen in several cities, highlighting their overall potential.
SkedGo explores such stations' potential, which articulates into changing passenger dynamics, reducing emissions and congestion, encouraging active lifestyles, as well as pushing for digitisation.
Read the full article here.