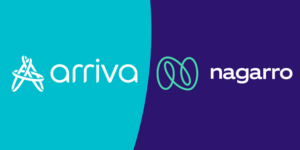 Arriva UK Trains has entered into a strategic partnership with global digital engineering leader Nagarro, as part of its plan to grow its digital customer platform, known as ACE (Arriva Customer Engine) and enhance the customer digital experience.  The platform is currently used by its UK train operating companies' Chiltern Railways and Grand Central Rail, as well as its UK Bus business.
ACE is the companies digital retail and information platform, 100 per cent owned by Arriva and used by its customers to buy bus and train tickets, and to provide access to real-time service information.
Neil Shah, IT & Digital Director at Arriva's UK Trains division, said: "The digital revolution is changing the way people consume travel and we have a shelf-ready solution which we can now scale up in partnership with Nagarro.  This partnership comes at the right time in the ACE evolutionary process, and we look forward to working together to apply new creative energy and investment into ACE".
It is expected that the partnership will unlock the potential and capabilities within the platform, which will in turn allow Arriva to achieve its ambition of developing and delivering an industry-leading digital platform which is ready for wider use, providing an even better user experience.
Read the full press release here.
Source: Arriva