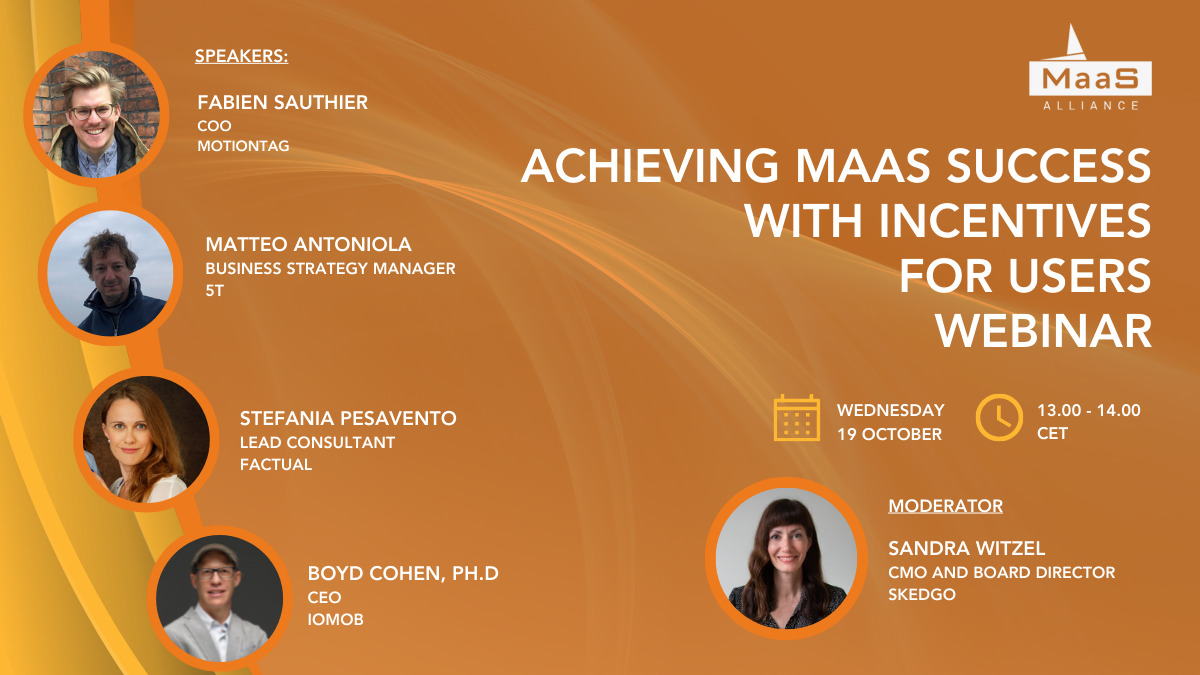 The success of Mobility as a Service (MaaS) does not only depend on technology and policy. If the end user does not see the added value proposition of the concept, widespread use of MaaS apps will be hard to achieve.
On Wednesday, 19 October, the MaaS Alliance hosted a webinar to discuss the achievements of MaaS success with incentives. Together with moderator Sandra Witzel, CMO and Board Director of SkedGo, we invited the global community to take part and listen to some questions on the long-term behaviour changes: Can micro subsidies and other incentives lead to the successful adoption of MaaS?
The invited speakers also shared their thoughts on current models and case studies across Europe.
Watch the full recording here.