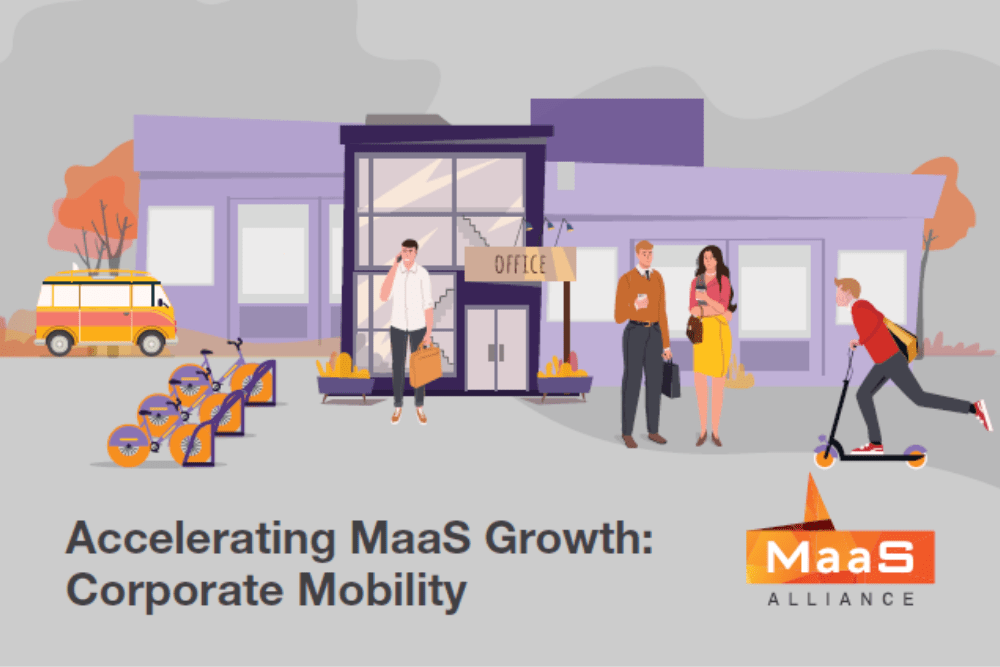 The first deployments of Mobility as a Service (MaaS) solutions clearly showed that mobility is not a "one-size fits all" kind of market. As we move forward, segmentation will be increasingly important to enable a desired modal shift for as many people as possible. One of the prominent segments that deserve significant attention is Corporate Mobility.
With Corporate Mobility, MaaS Alliance refers to the daily commuting of employees to work and back home and the mobility-related to their work. This is a substantial part of our journeys and often has a priority in our buying decision for a vehicle or mobility service. Daily commuting with cars represents one of the cities' most significant challenges in terms of congestions, air pollution, and stressing the available road infrastructure. Therefore, shifting the commuting behaviour can be very effective at improving the overall liveability of cities and regions.
On the other hand, large corporations have internal policies, sustainability targets and financial means that can accelerate a shift in commuting behaviour changes in the particular neighbourhood where perhaps individual approaches cannot work so well. Additionally, corporate policies that allow more flexibility in terms of working hours and work from home can be very helpful for mobility improvements.
When thinking about Corporate Mobility programs it is important to note that we should think also about the mobility of other family members that live in the same household. This can significantly increase the impact of the program and also addresses the employee's situation more appropriately. It is important to note that the decisions about a change in mobility are not just individual decisions but also impact other family members involved. Read more about the report, drawing on success cases from the MaaS Alliance members, Skipr, Arval and Smart Mobility Hub – Dublin.
---
Download the full publication here.
Access all the previous reports through the MaaS Alliance Library.